Alan Christian - SENIOR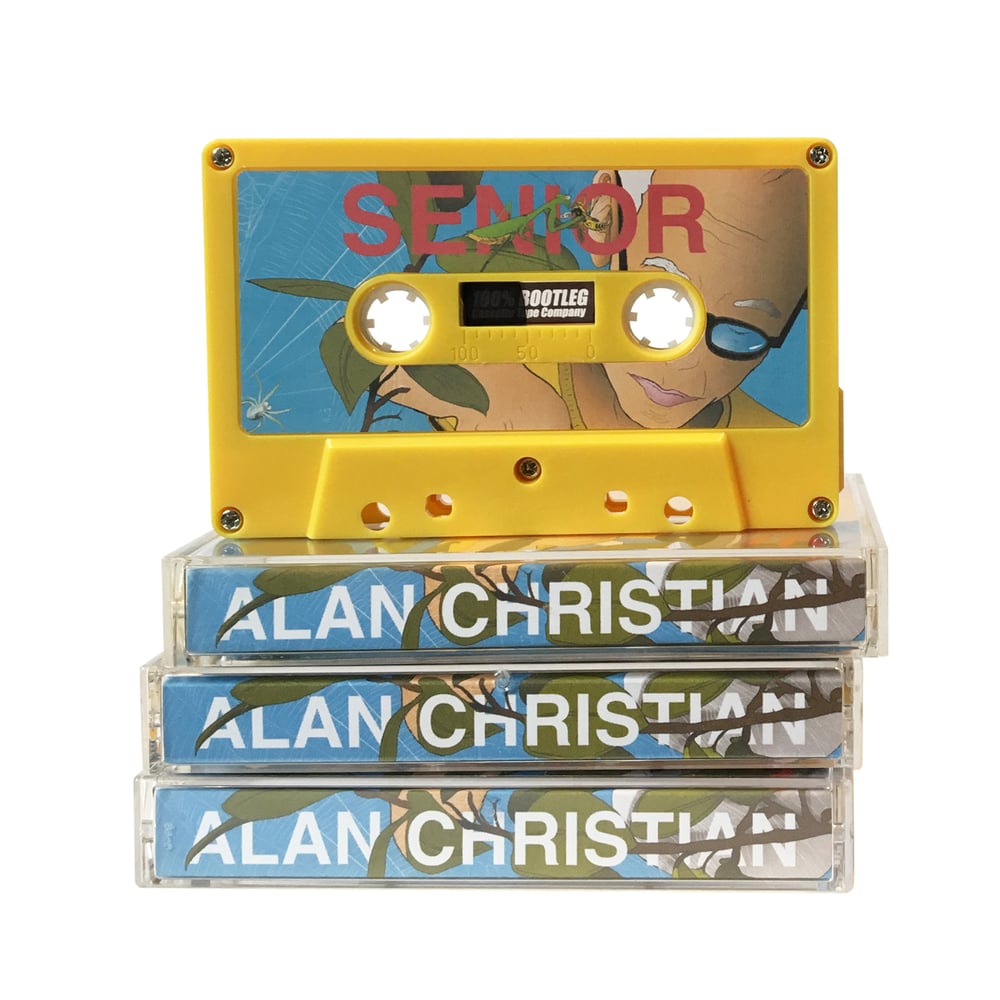 No talk. No plan, ever.
These are the unspoken rules of Alan Christian.
Time signatures are irrelevant.
Terrible beats and horribly off-kilter rhythms, somehow provide a balanced connection of aimlessness improvisation.
Punk, Prog, Fusion... 'Senior' contains so much feeling at once, trying to classify its genre seems boring. If you make it to the end of the tape, you'll hear the sounds of friendship.
'Senior' is a LIVE, IMPROVISED release by: Christopher Alan Harbach, (Guitar) and
Elliott Christian Sellers (Drums)
total run time: 43 minutes
© 2020 100% BOOTLEG