Mid-Air! Post Rave Neuropflop (+ Bonus USB)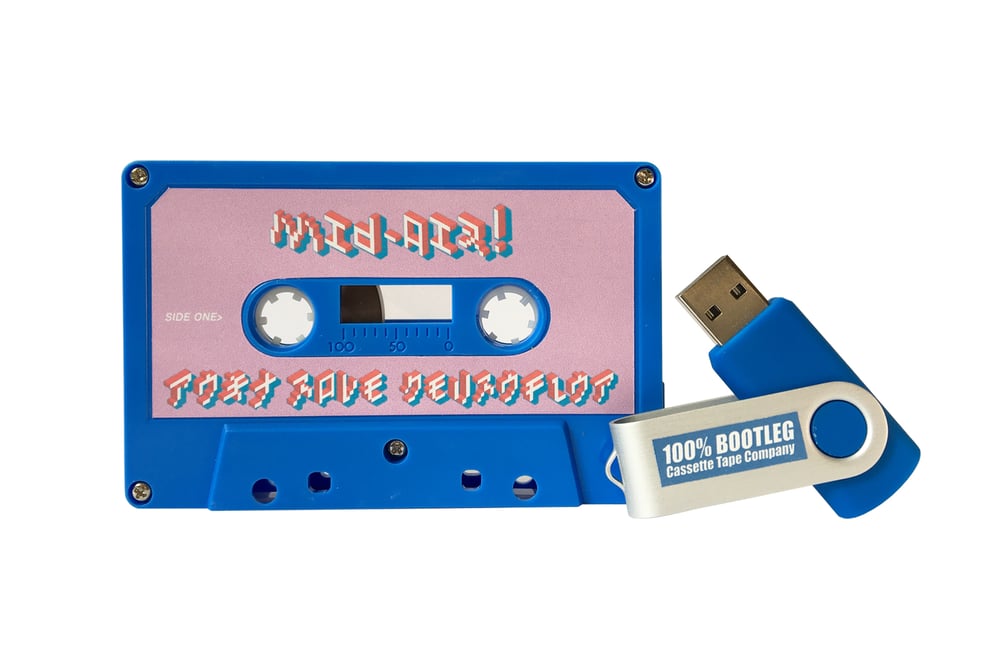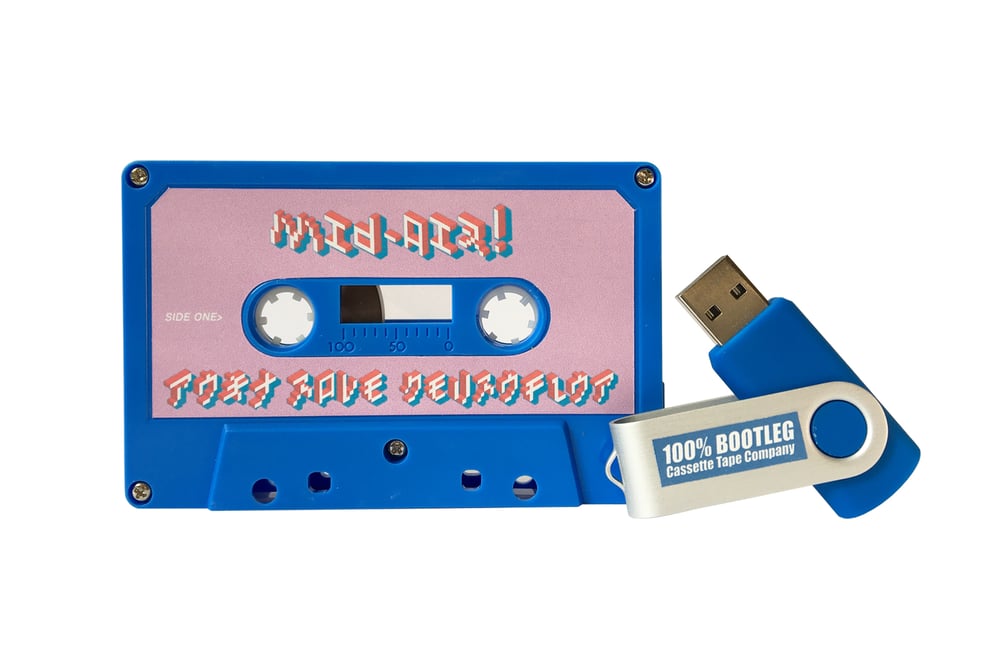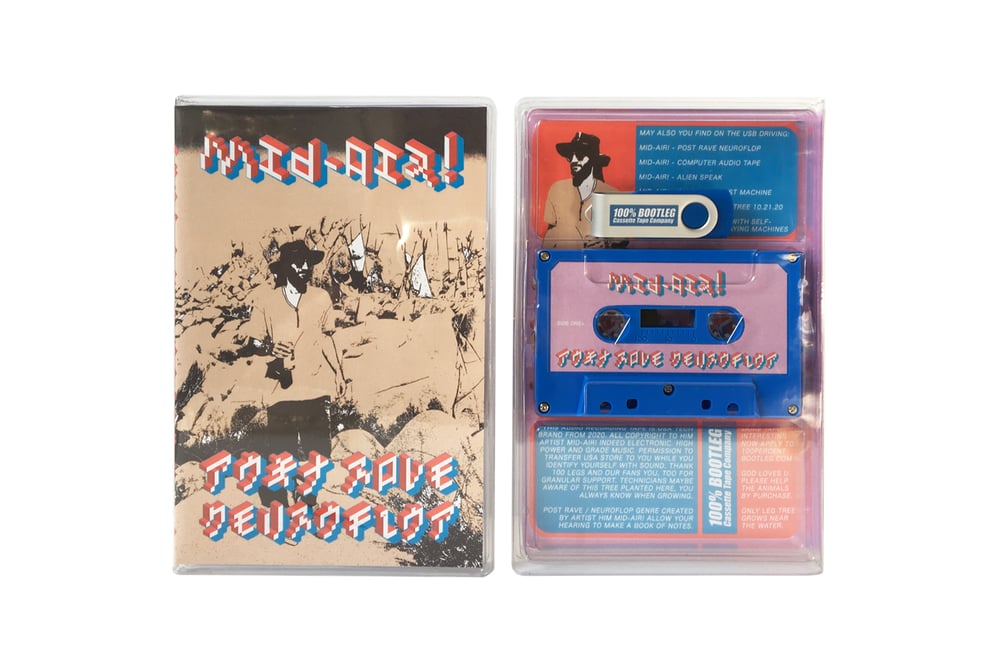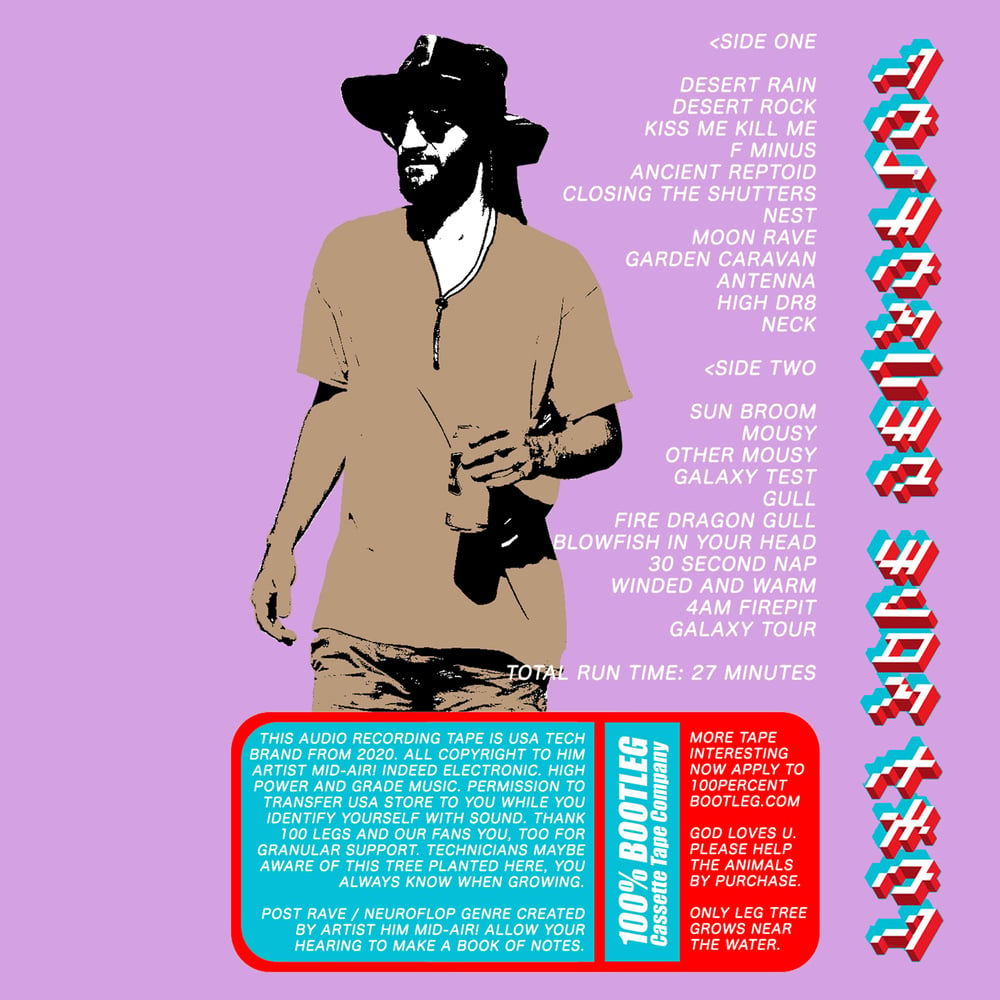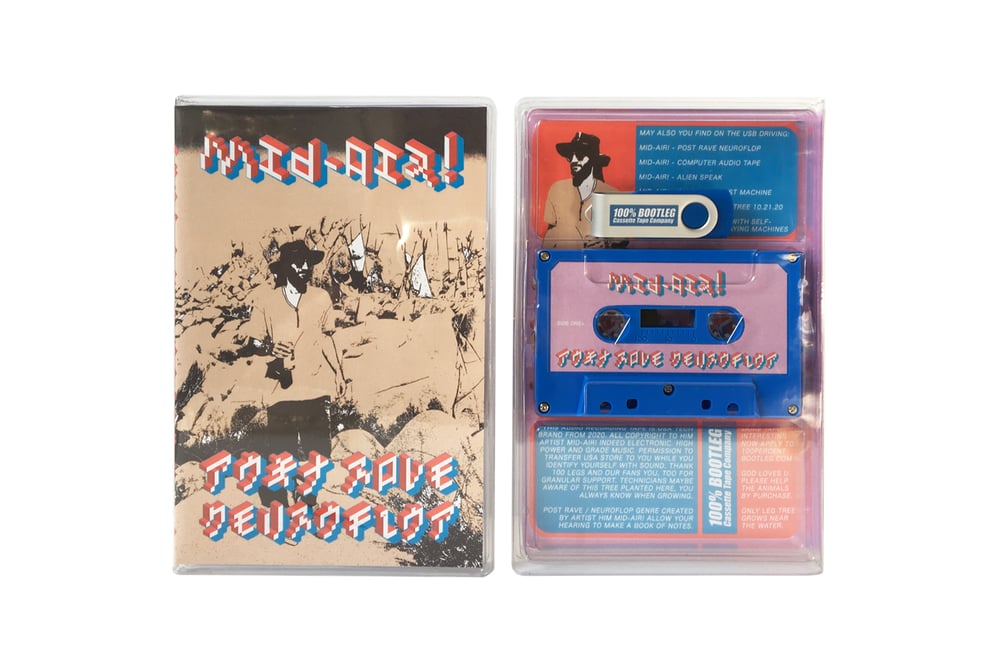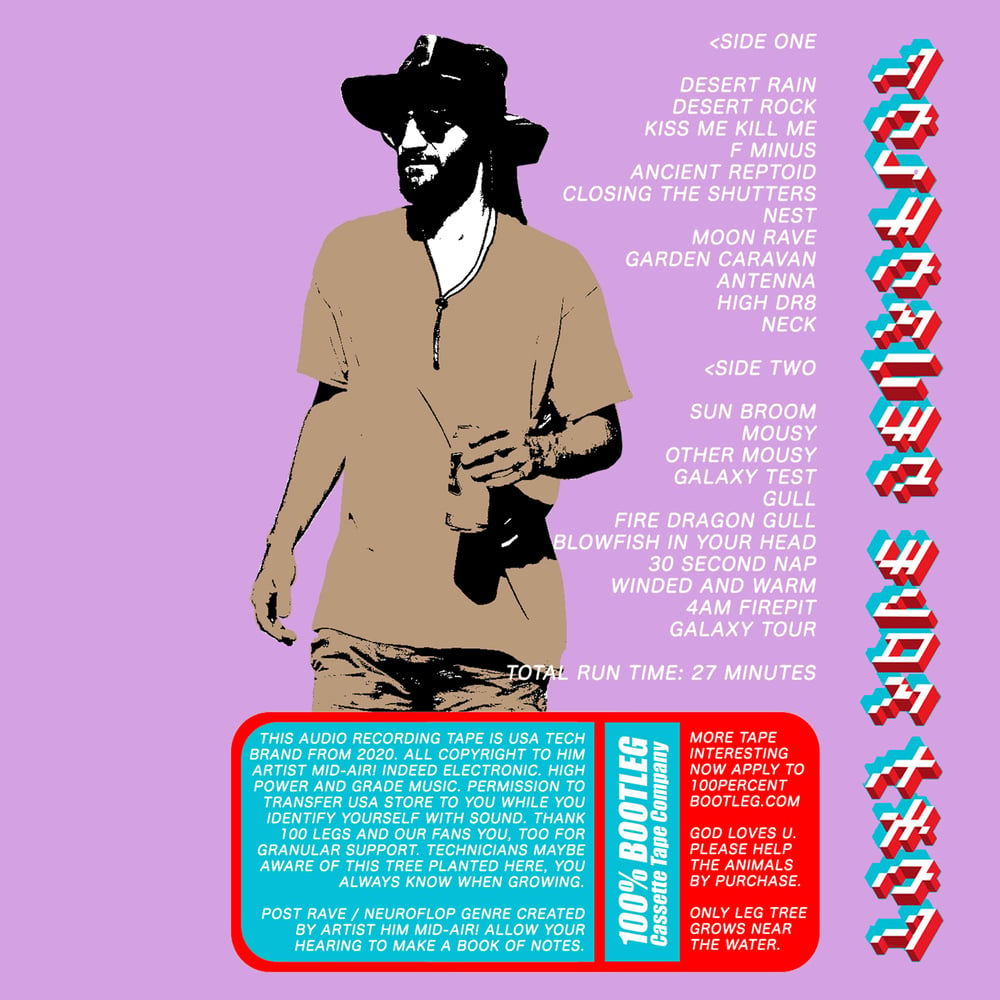 Sold Out / Discontinued - listen in web3
https://youtu.be/--sHRtuQ31E
Mid-Air! Post Rave Neuropflop
*taken from j-card insert:
"THIS AUDIO RECORDING TAPE IS USA TECH BRAND FROM 2020. ALL COPYRIGHT TO HIM ARTIST MID-AIR! INDEED ELECTRONIC. HIGH POWER AND GRADE MUSIC. PERMISSION TO TRANSFER USA STORE TO YOU WHILE YOU IDENTIFY YOURSELF WITH SOUND. THANK 100 LEGS AND OUR FANS YOU, TOO
FOR GRANULAR SUPPORT. TECHNICIANS MAYBE AWARE OF THIS TREE PLANTED HERE, YOU ALWAYS KNOW WHEN GROWING.
POST RAVE / NEUROFLOP GENRE CREATED BY ARTIST HIM MID-AIR! ALLOW YOUR HEARING TO MAKE A BOOK OF NOTES."
This release also ships with USB drive with over 3 hours of music including:
Mid-Air! - Post Rave Neuroflop
Mid-Air! - Alien Speak
Mid-Air! - Imaginary Dust Machine
Mid-Air! - Computer / Audio Tape
Mid-Air! - Live @ Joshua Tree
Mid-Air! - Making Music With Self-Playing Machines
© 2020 100% BOOTLEG
Limited Edition Cassette (25) is now SOLD OUT. Listen online here:
https://youtu.be/--sHRtuQ31E